READY TO CREATE …
WHENEVER – WHEREVER YOU ARE
NextComputing designed the Edge series of innovative, incredibly small workstations for creative professionals who work with compute-intensive applications for 3D digital content, VR development, animation, and video post-production.
The Edge T100 headlines the lineup, featuring high-end workstation performance in an impossibly small package that easily fits into the most limited work spaces. Edge T100 meets the performance demands of 10K video production and editing, 3D animation, 3D modeling, live streaming, 360 live stitching, engineering and simulation, while maintaining the benefits of portability.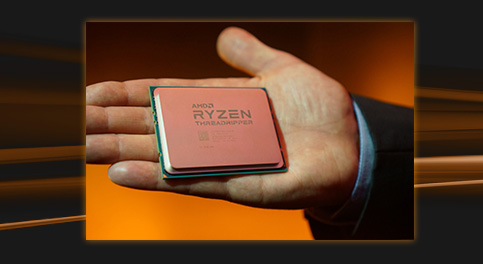 Now with AMD Ryzen 7
Bring creative development up to a new level of performance with our line of Edge workstations powered by AMD Ryzen™ 7 processors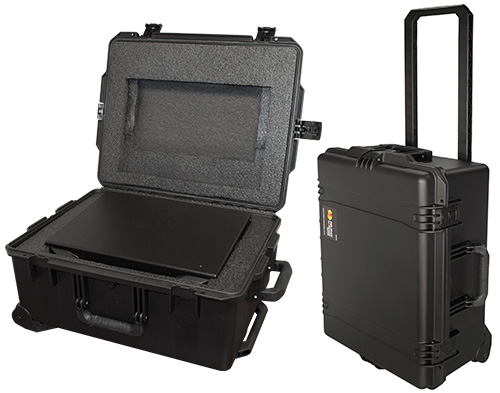 Full Size Rugged Case
Full size rugged case with wheels and telescoping handle.
Internal foam cutout snugly holds the Edge, as well as spaces for additional accessories
Can be checked as baggage, while giving you peace of mind that your system is safe
Exterior dimensions (L X W X D) – 24.60″ x 19.70″ x 11.70″ (62.5 x 50 x 29.7 cm)
Compact form factor

Small tower footprint, takes up minimum space

Incredible Processing Power

Up to 44 Intel Xeon CPU cores – up to 88 processing threads

PCI Express Expansion

Support for multiple full-size PCI Express cards, including graphics cards from NVIDIA and AMD

Massive Storage

Range of internal storage options including PCI Express card based SSDs and SATA based SSDs for increased I/O performance

Application Support

We work directly with our customers every day to ensure that our computers meet their unique requirements
Available CPUs

Single or dual Intel® Xeon or single Intel® Core­™
Single AMD Ryzen™ 7 – 1800x, 1700x, or 1700

Memory
Up to 512GB DDR4 RAM
Motherboard
ATX or CEB form factors
Note: removable drives only availble with ATX motherboards
PCI Expansion

Up to (7) full-length PCI Express 3.0 slots. Card lengths are subject to the following:

With 600W PSU – Single-slot cards in PCI Express slot 1 (nearest the CPU) can be up to 12.83" in length (without removable drives. Configurations with removable drives up to 11"), all other cards can be up to 10.50" in length
With 800W PSU – Cards in PCI Express slots are limited to 9″ in length

Storage

Up to (3) fixed 3.5" SATA/SAS hard drives, up to 10TB each

-and- up to (4) no-tools-removable 2.5" SATA or SATA SSD hard drives (up to 2TB each) and up to (2) additional fixed 2.5" SATA/SAS/SATA SSD hard drives (up to 2TB each)
-or- up to (6) additional fixed 2.5" SATA/SAS/SATA SSD drives (up to 2TB each)

RAID
Onboard SATA RAID 0/1/5/10, or via add-on PCIe RAID controller
Operating Systems

Windows 10, Windows 8.1 Pro/Ultimate, Windows 7 Pro/Ultimate, Windows 2012 or 2016 server
CentOS, Red Hat and other Linux distributions
VMWare and vSphere

Power

600W or 800W 110/220V, 50/60Hz auto-switching 80 PLUS rated power supply

Note: See "PCI Expansion" above for limits to PCI card length based on chosen power supply.

Physical
6.67" (169.41mm) D  x  16.75" (425.45mm) W  x  13.69" (347.73mm) H
Carrying Cases

Optional soft carrying case
Optional hardened case and rolling transit case available

Warranty
3 years parts and labor