Get the competitive edge
With a unique design, workstation-class processing power, and multiple PCI-Express expansion slots, Edge opens up a new world of possibilities. Whether you want a powerful tool that looks as good as the work you create, or you want maximum computing power in a minimum of space, the Edge is just what you need.
Content Creation
Applications like Cinema 4D, Autodesk 3DS MAX, MAYA, and Adobe Creative Cloud excel at what they do when they've got the best hardware to back it up. Edge workstations offer just that.
Click to Learn more
Post-Production
3D modeling & animation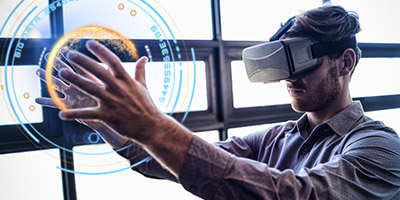 VR Development
Using Edge workstations for VR development enables media producers and virtual design & construction professionals to build virtual content with minimal setup, and provides the performance needed to step inside their design and better communicate their vision.
Click to Learn more
VR Development
Engineering
Edge provides you with a primary workhorse PC in a sleek, compact package. Power through large scale eCAD/mCAD work and glide through simulation and modeling with ease.
Click to Learn more
ANSYS Engineering Simulation
Powerful Platforms for powerful tools
Adobe Creative Cloud
AMD ProRender
ANSYS
Autodesk 3ds Max
Autodesk AutoCAD
AutoDesk Inventor
Autodesk Maya
Autodesk Navisworks
AutoDesk ReCap 360
AutoDesk Revit
Black Magic Design DaVinci Resolve
Chaos Group V-Ray
Dassault Systèmes CATiA
Dassault Systèmes SOLIDWORKS
Graphisoft ArchiCAD
Luxion KeyShot
Maxon CINEMA 4D
NVIDIA Iray
NVIDIA Mental Ray
Otoy Octane Render
Siemens Solid Edge
SolidAngle Arnold
Virtual Reality