Your work demands to be seen.
Create it on a workstation that does, too.
To keep up with the pace of entertainment you always need to be looking forward. Yesterday it was HD, today it's 4K, and now 360 VR is grabbing everyone's attention. But in order to showcase your best ideas, technology shouldn't get in the way. So how do you ensure you're able to handle the rapid pace of video technology that your clients demand while still focusing on your craft?
NextComputing designed the Edge T100 workstation to give you the best hardware available for your workflow. It's the perfect balance of processing, graphics, memory and storage so you can stop worrying about hardware and get back to creating. It's everything you need and nothing you don't.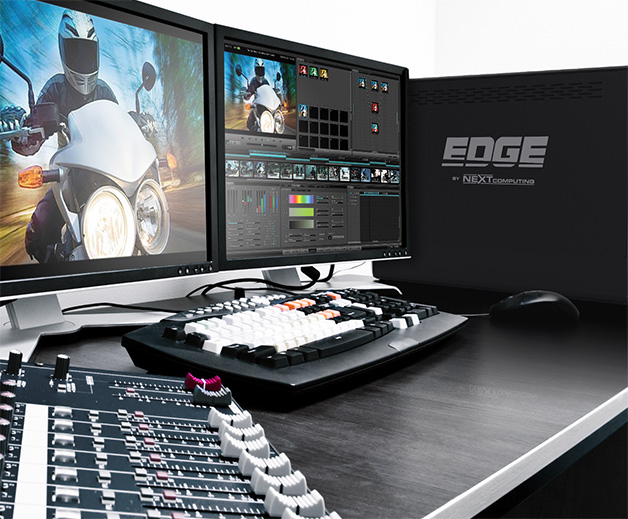 Applications
The Edge T100 is ideal for editing, color grading, and compositing software programs, including:


Blackmagic DaVinci Resolve




Recommended Configurations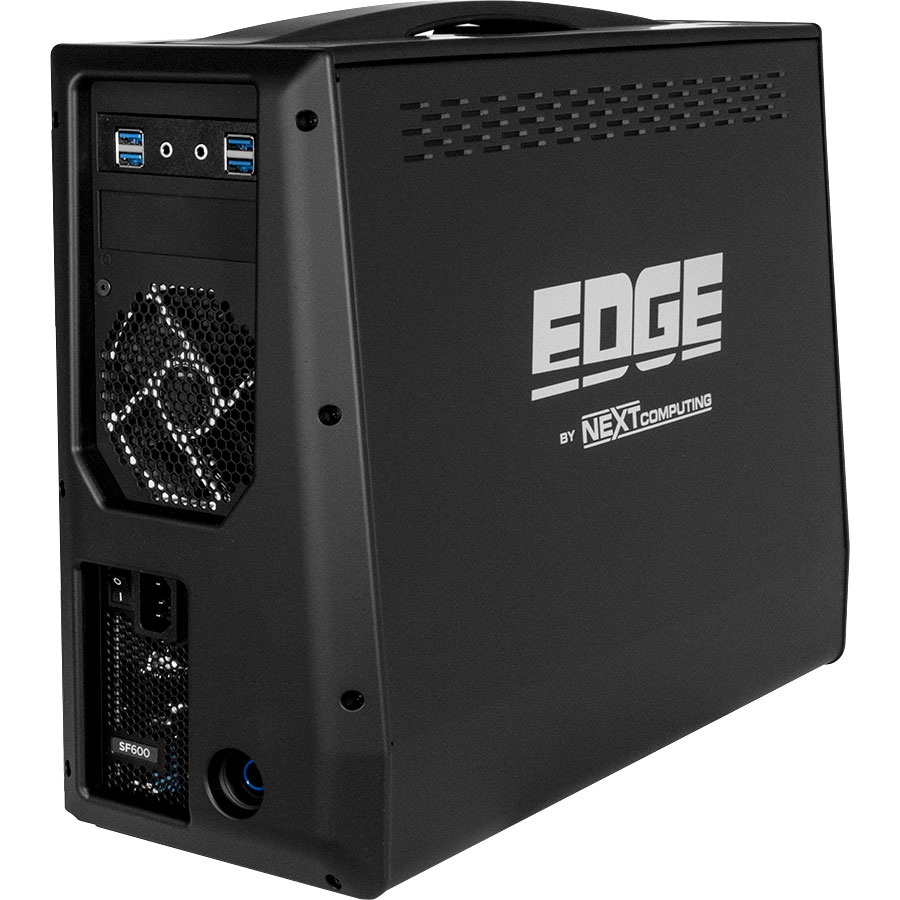 Six-Core Intel Core i7-6850K processor up 4.0 GHz
32GB DDR4 memory, expandable up to 256GB
NVIDIA Quadro P4000 graphics with 8GB GDDR5
512GB Intel 600p NVMe SSD system drive
1TB Samsung 850 Pro SSD media drive
Thunderbolt™ 3 40 Gb/s connector
Windows 10 Pro 64-bit
USB keyboard and mouse included
$5,139.00
Order Now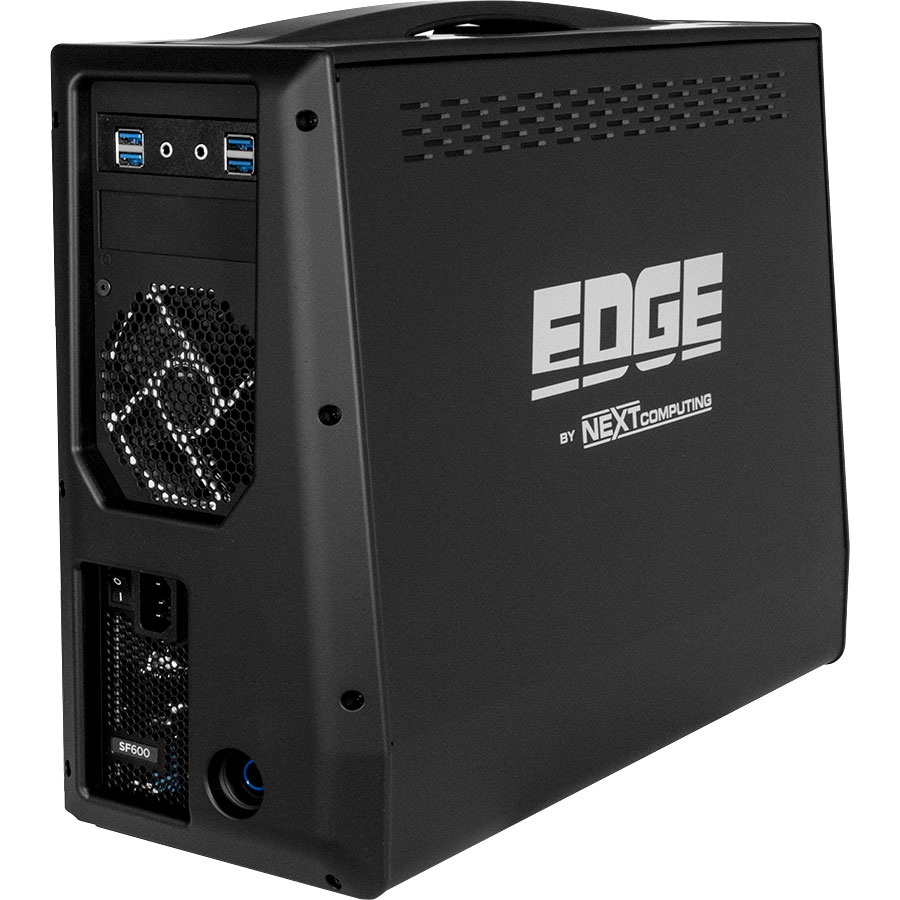 Eight-Core Intel Core i7-6900K processor up 3.7 GHz
64GB DDR4 memory, expandable up to 256GB
NVIDIA Quadro P5000 graphics with 16GB GDDR5
512GB Intel 600p NVMe SSD system drive
1TB Samsung 850 Pro SSD media drive
Thunderbolt™ 3 40 Gb/s connector
Windows 10 Pro 64-bit
USB keyboard and mouse included
$7,629.00
Order Now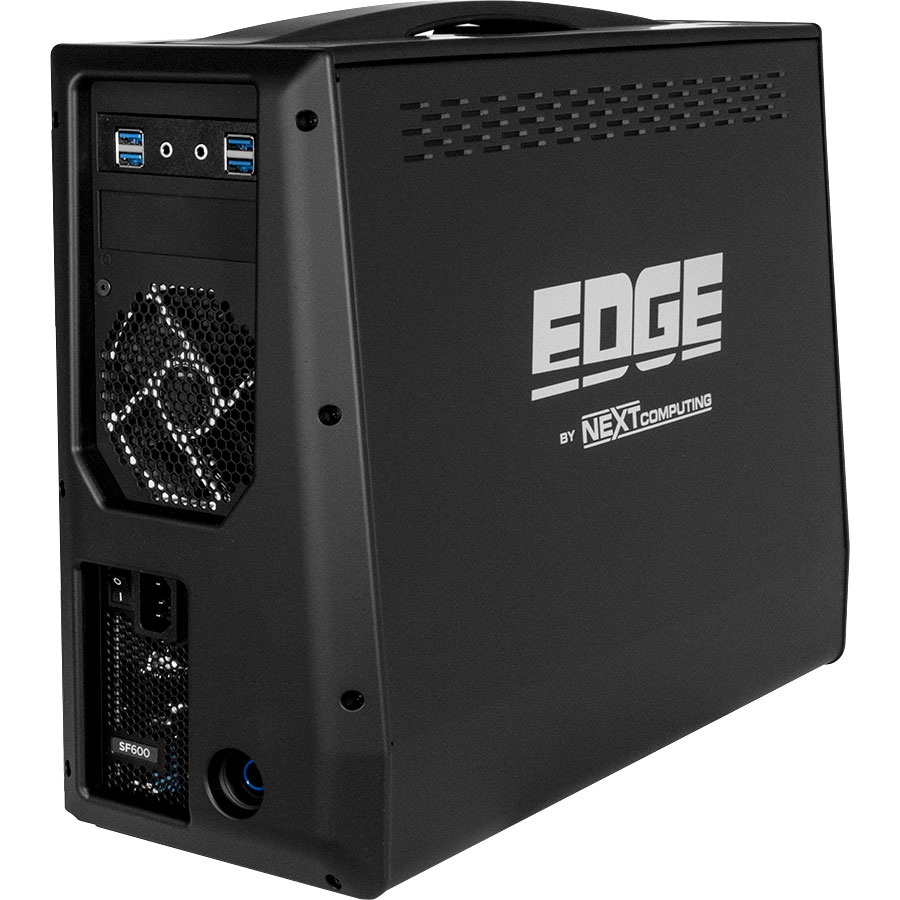 Ten-Core Intel Core i7-6950X processor up 3.5 GHz
128GB DDR4 memory, expandable up to 256GB
NVIDIA Quadro P6000 graphics with 24GB GDDR5X
512GB Intel 600p NVMe SSD system drive
1TB Samsung 850 Pro SSD media drive
Thunderbolt™ 3 40 Gb/s connector
Windows 10 Pro 64-bit
USB keyboard and mouse included
$13,219.00
Order Now