Powerful. Practical. Portable.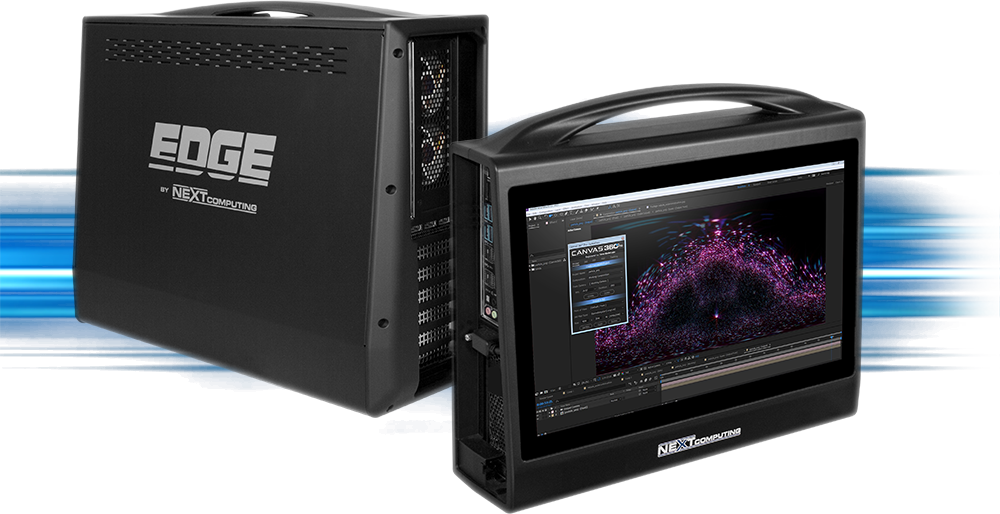 Edge by NextComputing is a streamlined, high performance computer line for Creative Professionals, ideally suited for VR, Video Post Production, Animation and CAD developers. The Edge T100 headlines the lineup, featuring high-end workstation performance in an impossibly small package that easily fits into the most limited work spaces.
Edge answers the call for a system that meets or exceeds the performance demands of 360 VR, 10K video production and editing, Live Streaming, 3D Modeling and Animation.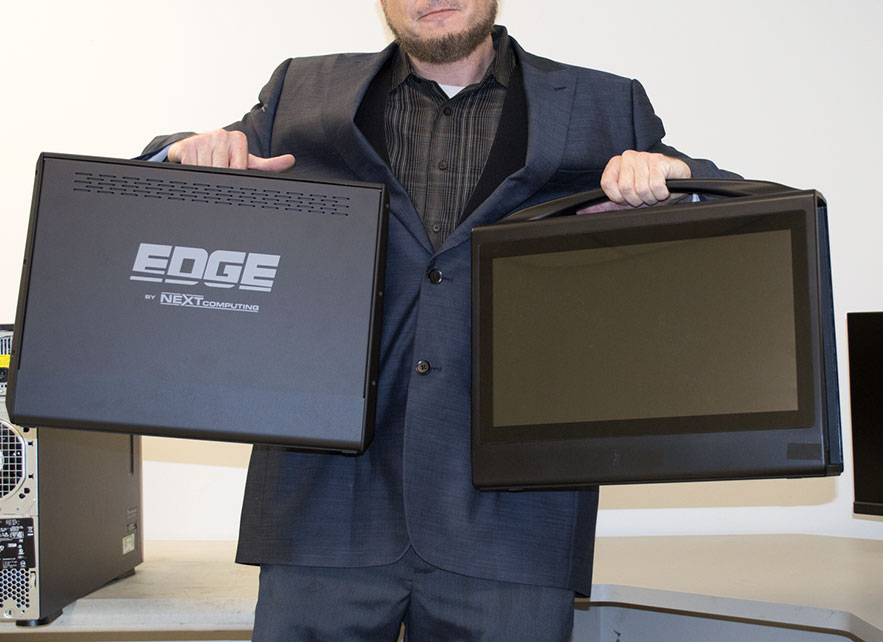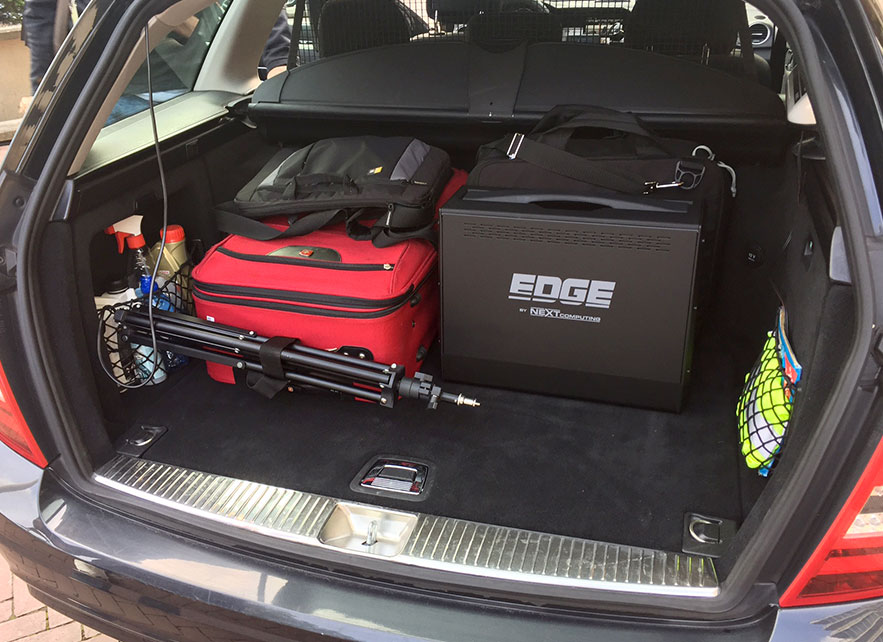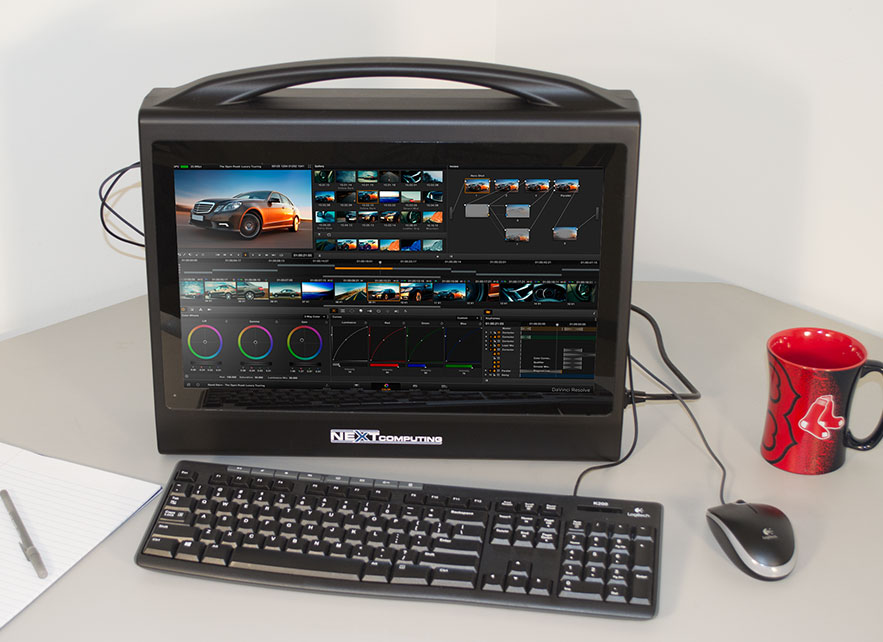 Demonstrate your designs on a system that stands out as much as your creativity. Sacrifice none of the performance features you need.
Up to 44 Intel Xeon™ CPU cores or AMD Ryzen 7 processor
Space for multiple full size professional GPUs
PCI Express and SATA SSDs and high-capacity drives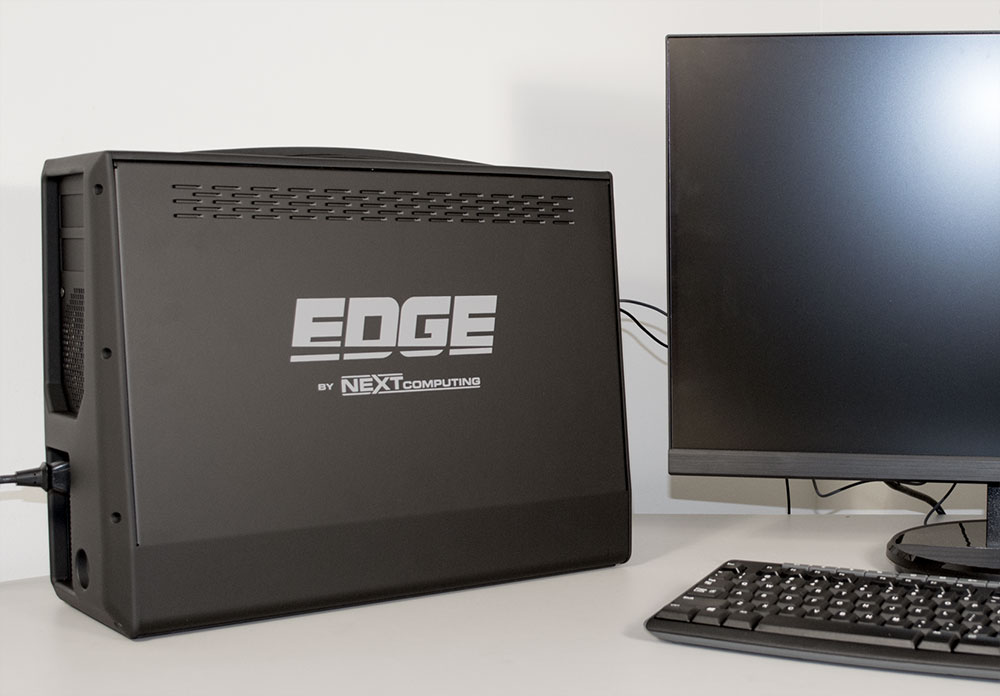 THE GADGET PROFESSOR CAN'T STOP SAYING WOW
Interview with Bob Labadini, Designer of the Edge
Don Baines, the Gadget Professor, checked out the Edge T100 at NAB 2017 for the first time. Impressed with its small size, sleek design, and powerful performance, he endorsed the product as an innovative workstation for creative professionals.
Latest News
Available Now – VR Studio Bundles featuring Assimilate and Z CAM
(4/3/2018)
-
NextComputing™ has joined forces with Z CAM™ and ASSIMILATE® to create the complete turnkey VR Studio to give all content creators one-stop-shopping for a powerful, fully integrated VR workflow. Foundation VR Studio provides all you need for your immersive productions. The Power VR Studio gives you the extra boost for more challenging VR productions. Read all about the entire product-bundle specifications, and then it's a simple click to start your online order.
Find Your New Media Toolset at NAB 2018
(3/30/2018)
-
NAB 2018 is the perfect time to check out NextComputing systems in action. Numerous partners have built their innovative solutions with NextComputing hardware.