Powerful, professional
Edge systems by NextComputing are high-performance workstations that pack maximum computing power into minimum space. They are built for demanding professional applications and customized to meet your specific requirements.
These sleek, small form-factor systems have a look that's as distinctive and professional as the work you create.
System Info
Flexible, Surprisingly Small
Edge systems can be configured for a variety of applications:
Media and entertainment graphics editing, rendering, and content creation with applications like Autodesk 3ds Max, MAYA, Adobe Creative Cloud, and Cinema 4D
Engineering applications such as ArchiCAD, AutoCAD, and SOLIDWORKS
Software development for virtual reality
Much more…
Use Cases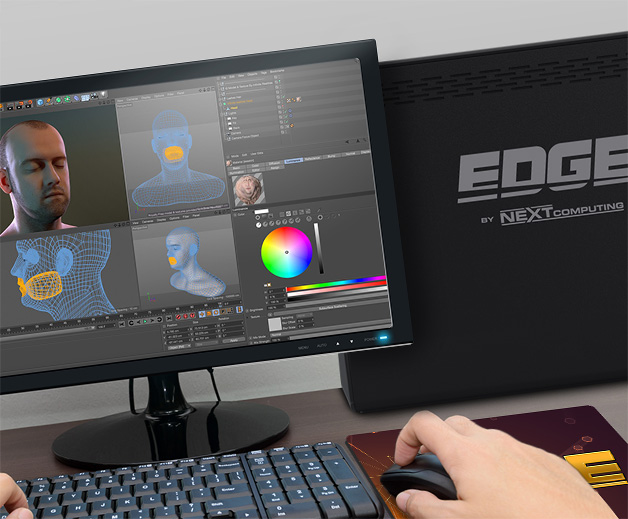 Torus Media Labs
CANVAS 360, coupled with a pre-configured, fully-optimized Edge T100 by NextComputing, enables out-of-the-box development, delivery and mass proliferation of your own VR creative experiences, productions, business models, concepts, and more!