The new creative powerhouse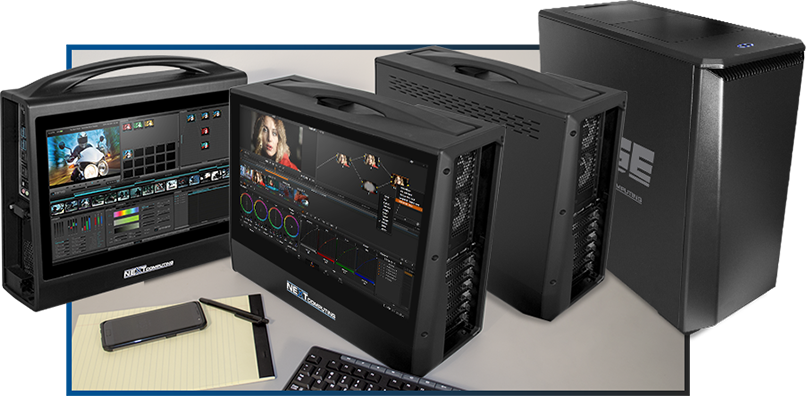 Edge by NextComputing is a streamlined, high-performance computer line for creative professionals; ideally suited for VR, Video Post Production, Animation and CAD developers. Edge systems feature high-end workstation performance in a unique chassis that lets you do your best work wherever you need to be.
Edge answers the call for a system that meets or exceeds the performance demands of 360 VR, 10K video production and editing, Live Streaming, 3D Modeling and Animation.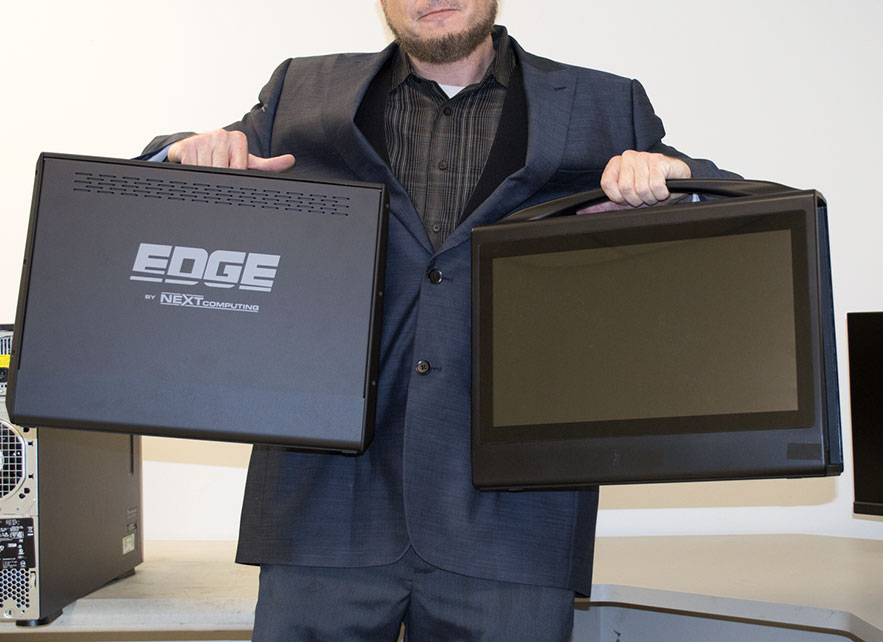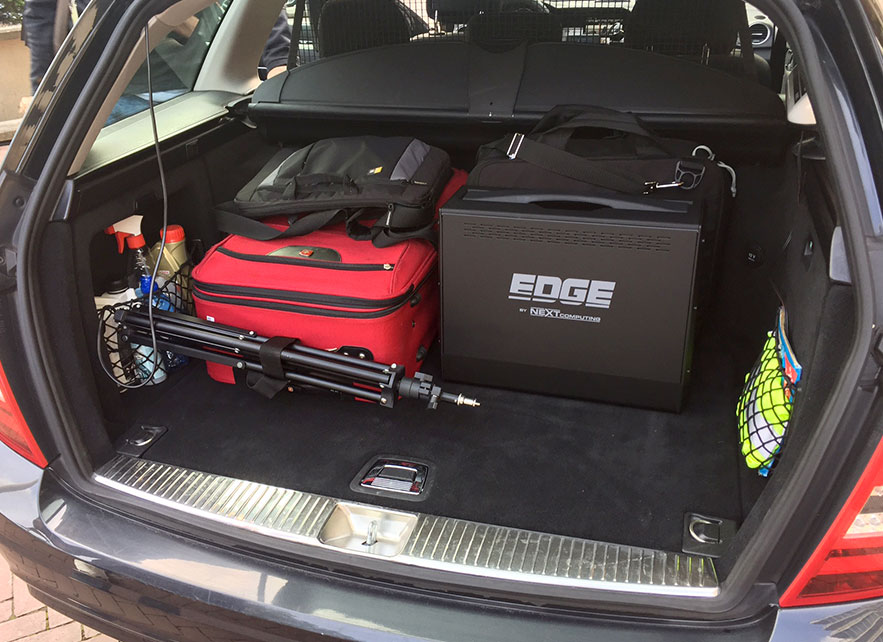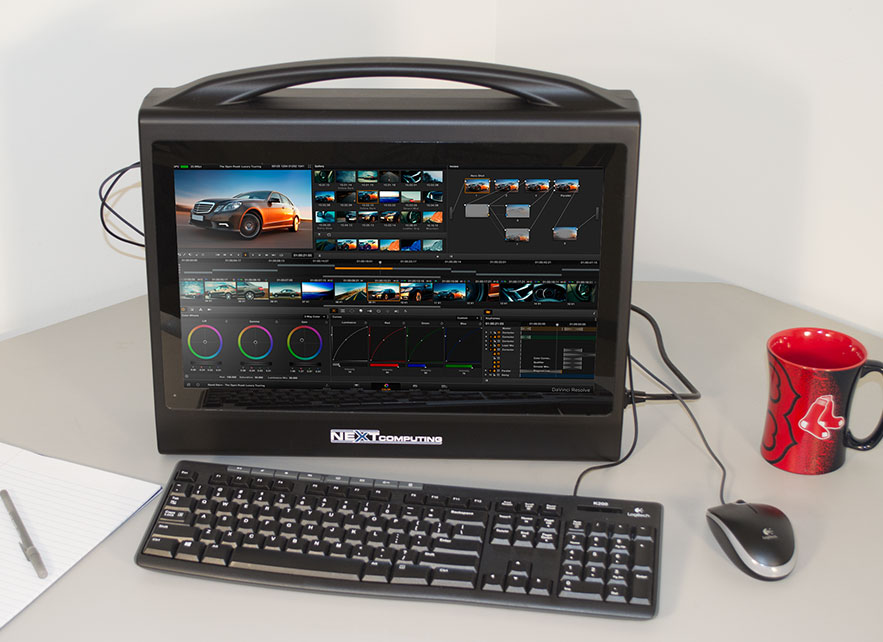 Develop and demonstrate your designs on a system that stands out as much as your creativity. Sacrifice none of the performance features you need.
Workstation-Class Processors

Powerful solutions from Intel and AMD

Ultra-Fast Graphics

Utilize full-size professional graphics cards from NVIDIA and AMD

Unprecedented Flexibility

Expand your capabilities with multiple PCI Express cards and massive storage options, all in a unique compact chassis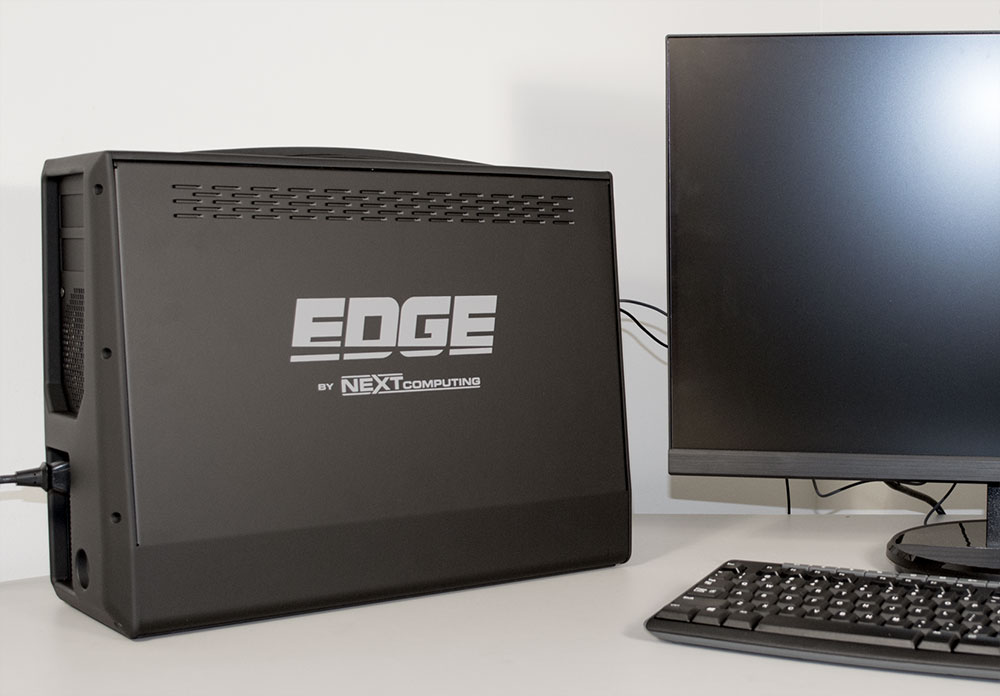 THE GADGET PROFESSOR CAN'T STOP SAYING WOW
Interview with Bob Labadini, Designer of the Edge
Don Baines, the Gadget Professor, checked out the Edge T100 at NAB 2017 for the first time. Impressed with its small size, sleek design, and powerful performance, he endorsed the product as an innovative workstation for creative professionals.
Latest News
Now Featuring Intel 9th Generation Core Series Processors
(10/24/2018)
-
Edge systems are now available with the brand-new 9th generation Intel® Core™ Processors. This next generation includes the Intel Core i9-9900K, the top-of-the-line model and Intel's first 8-core desktop processor, making it the perfect choice for taking your performance to the next level. More about the Intel Core i9-990K # of Cores 8 # of Threads 16 Processor Base Frequency ...
Available Now – VR Studio Bundles featuring Assimilate and Z CAM
(4/3/2018)
-
NextComputing™ has joined forces with Z CAM™ and ASSIMILATE® to create the complete turnkey VR Studio to give all content creators one-stop-shopping for a powerful, fully integrated VR workflow. Foundation VR Studio provides all you need for your immersive productions. The Power VR Studio gives you the extra boost for more challenging VR productions. Read all about the entire product-bundle specifications, and then it's a simple click to start your online order.