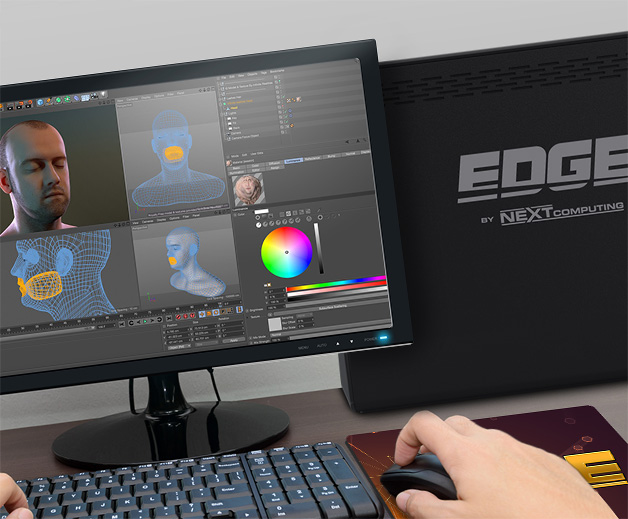 Work fast and fluidly with your favorite 3D modeling and animation tools. Edge systems speed up your process without sacrificing performance with a high clock speed, powerful GPU and snappy storage, exactly what you need to optimize your creations.
Applications like Cinema 4D, Autodesk 3DS MAX, MAYA, and Adobe Creative Cloud excel at what they do when they've got the best hardware to back it up. The Edge is a creative workstation that gives you all of that, plus, the style and portability you need to show off your designs.
Applications
The Edge is ideal for all 3D modeling, animation and visual effects applications, including:







Wacom's Cintiq Pro Pen displays, powered by NextComputing's Edge T100 Creative Workstation. Drawn Together.
Learn More
Can't Find What You're Looking For?
If these Edge configurations aren't exactly what you need then one of our helpful Sales Engineers can configure the ideal system for your workflow.  Call us at 1-603-886-3874 or click here to contact us online.