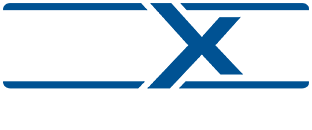 Bob Labadini founded NextComputing in 1999, with a vision to create a niche in the computer design market, a product that fit somewhere between a laptop and a high performance desktop workstation. Incorporating workstation class components into a chassis the size of a briefcase, NextComputing disrupted the market, offering portability to industries with developers, engineers, and creative professionals that didn't have that option before.
Today, Mr. Labadini is disrupting the market again with an unprecedented line of workstations for creative developers, the Edge line.
The convergence of digital media, and rapid improvements in 3D and VR based creative software has transformed the digital content creator's professional lives and created tremendous disruptive opportunities in a range of industries. With the pace of development on the software end of the market, the platforms that are available are either underpowered laptops or big bulky workstations, neither fully addressing the real needs of creative professionals today. Time is wasted in attempting to simply get applications to work correctly and speedily, instead of doing what they enjoy, creating and experimenting.
 
We designed the Edge workstation product line specifically for today's next generation creative professionals and content creators, combining the power of the highest end big box workstations in a sleek, small and portable design with elements including an exclusive soft touch finish in matte black with sleek form lines that is acoustically quiet. Creators can be proud of the system they use to create and innovate, showing off their designs to clients, at shows, and even working from home. We are focused on the performance of the best in class 3D and VR based content creation applications. We offer optimized configurations for those applications and support these creative professionals from a holistic perspective.