adobe video editing workstations
with edge by nextcomputing
Edge workstations by NextComputing are optimized for ultra-smooth creative content development and editing with Adobe Creative Cloud applications.
As a trusted Adobe Video & Audio Partner, our systems are particularly well suited for supercharging your workflow with Adobe Premiere and After Effects. Edge has the right hardware you need to maximize your editing speed and minimize your rendering and encoding time.
Even as an industry professional, determining the right CPU, video card, memory, and storage to fit your specific needs is not always easy. NextComputing sales engineers are always available to discuss your requirements and build a configuration that's right for you. Whether you want the latest processors from AMD or Intel, multiple high-performance GPUs, or you're looking for a unique system form factor to accommodate a limited or portable workspace, we've got you covered.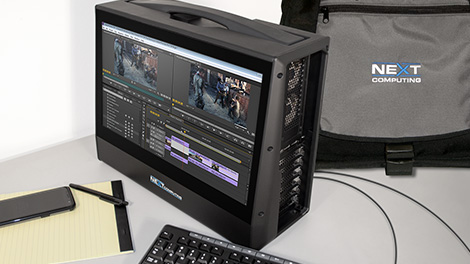 Turn raw footage into flawless productions with Adobe Premiere Pro CC, the industry-leading video editing software. Whether you're just starting out or a seasoned pro, you can edit, adjust color, refine audio, and more — all in one seamless, integrated workflow.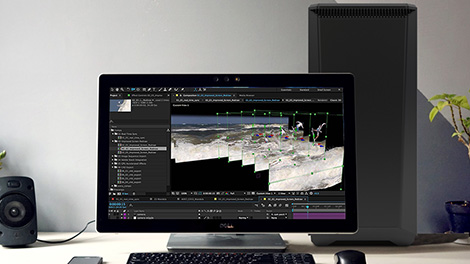 Create cinematic movie titles, intros, and transitions. Start a fire or make it rain. Animate a logo or character. With After Effects CC, the industry-standard animation and creative compositing app, you can take any idea and make it move. Animators, designers, and compositors use After Effects to create motion graphics and visual effects for film, TV, video, and the web.
Add the power of NVIDIA RTX
Edge Workstations with NVIDIA RTX™ graphics cards make the ultimate high-speed creation stations. Multiple PCI Express expansion slots allow you to build the NVIDIA RTX GPU configuration that will give you the smoothest performance for your unique workflow.
Create your video with Adobe Premiere Pro and After Effects in real-time with NVIDIA RTX-accelerated editing and rendering on Edge workstations.
Ask your NextComputing Sales Engineer for more info on our NVIDIA RTX configurations.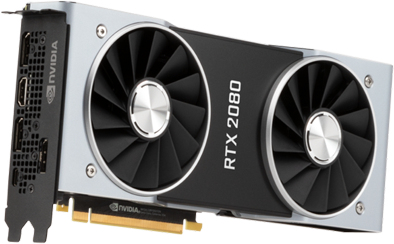 shop online now
Several Edge configurations are available online now. Click below to take a look.
Check Out the Edge Store
Don't see what your're looking for in our shop? Contact us for an easy quote on a custom configuration.