POWER YOUR END TO END 360⁰ VR WORKFLOW
with Assimilate and NextComputing

Virtual Reality production requires powerful hardware and software solutions to effectively capture, process and deliver high-quality 360 content.
NextComputing is proud to present a powerhouse VR production solution that combines the performance and flexibility of the compact Edge workstation, high-performance NVIDIA Quadro graphics by PNY, and ASSIMILATE SCRATCH VR Suite, the only end-to-end software solution for 360 VR video content creation.
This combination of hardware and software enables media producers to develop virtual content with minimal setup, greatly simplified workflows, and the performance needed to focus on telling their stories.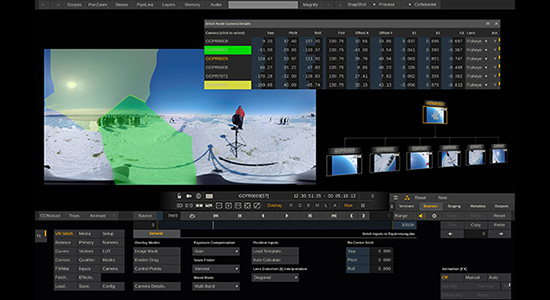 ASSIMILATE SCRATCH VR Suite
ASSIMILATE SCRATCH VR Suite contains all of the features of the ASSIMILATE SCRATCH video editing software, plus additional creative tools and features that are specific to a complete and powerful end-to-end VR workflow. SCRATCH VR Suite allows you to playback, edit, grade, and finish on a VR headset, while concurrently outputting to SDI.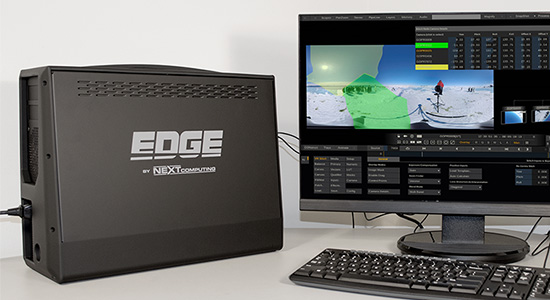 Edge T100 by NextComputing
The Edge T100 is a high-performance workstation that packs maximum computing power into minimum space. They are built for demanding professional applications and customized to meet your specific requirements. This sleek, small form-factor system has a look that's as distinctive and professional as the work you create.