Edge Creative Solutions
Featuring CINEMA 4D and Wacom
Edge systems by NextComputing are optimized for the smoothest experience running CINEMA 4D. Whether you want to work with a portable all-in-one system like the Edge D100, or a compact, high-performance workstation like the Edge T100, XTa, or XTi, NextComputing has the perfect system to power your creative process. Work anywhere, without leaving behind the performance and tools you already know.
Cinema 4D is the professional 3D package for your needs. If you want to create advanced 3D graphics but need a helping hand to ensure you create jaw-dropping graphics quickly and easily, then Cinema 4D is the choice for you. Despite being designed for advanced 3D, the extra tools found in Cinema 4D Studio are still designed to be user-friendly and intuitive. Generating advanced 3D effects such as hair is surprisingly easy and fast, with Cinema 4D doing much of the work for you.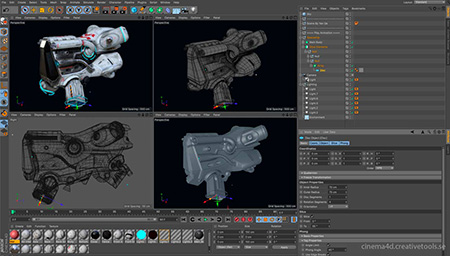 Edge for Cinema 4D and Wacom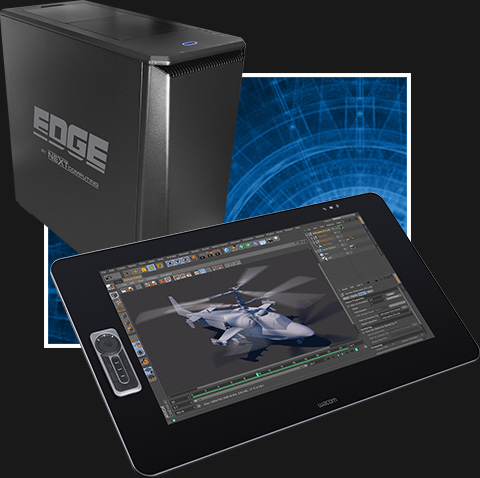 Edge systems configured for creative solutions are optimized for the smoothest experience running CINEMA 4D, and optionally for leveraging the power of the Wacom Cintiq Pro pen display.
Edge features:
Powerful Processing

AMD and Intel CPUs which boast barrier-busting processing power and multi-core speed.

NVIDIA GeForce

Single or dual NVIDIA GeForce GTX 1080 Ti graphics cards; leverage the performance of NVIDIA's singularly impressive card, packed with extreme graphics horsepower and next-gen memory.

Fast, Reliable Storage

1TB Samsung 970 Pro NVMe M.2 Solid State Drive, a high-speed, highly reliable drive designed for heavy workloads and demanding applications.