Get an Edge up on your Design Education with
NextComputing and Wacom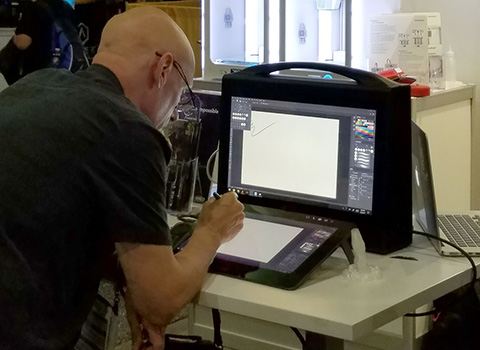 NextComputing, renowned innovators in the creative community for our impossibly small creative workstations focused on animation, VFX and VR development, presents a high-performance workstation optimized for the professional creative applications that digital arts students will need to master.
This system is also an ideal match for use with the Wacom's Cintiq Pro creative pen display.
The combined solution allows students to work on their creations in class, bring them home, to the library or to their internships easily. Edge P100 optimizes the performance of Cintiq pen displays so your creativity flows freely with zero lag.
With the Edge P100 workstation and Wacom Cintiq Pro you have:
Portable, sleek and quiet workstation
Integrated HD display
Workstation-class processors
AMD Radeon Pro graphics
Optimized for lag-free performance with Wacom Cintiq Pro (sold separately)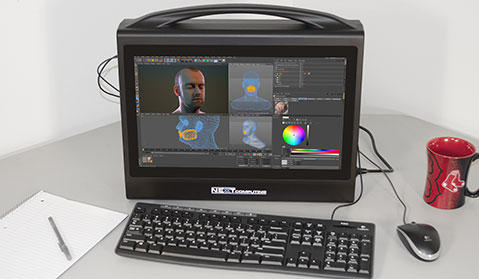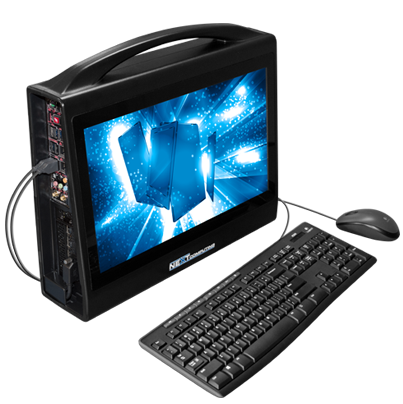 Integrated 17.3″ Full HD display
Six-core Intel Core i7-8700K 3.7 GHz processor
32GB DDR4 memory (upgradeable to 64 GB)
AMD Radeon Pro WX 7100 8GB GDDR5
500GB Samsung 970 EVO NVMe M.2 SSD system drive
Thunderbolt™ 3 port with USB-C compatbility
Built-in WiFi & Bluetooth
Windows 10 Pro 64-bit
USB keyboard and mouse included
Padded carrying case included
Buy Online