360° VR WORKFLOW SOLUTIONS BY
TORUS MEDIA LABS AND NEXTCOMPUTING
Edge systems by NextComputing, coupled with CANVAS 360™ Pro by Torus Media Labs, make it easy to jump into the world of 360˚ VR video without leaving the tools you already know. Whether you want a portable all-in-one system like the Edge D100, or a compact, high-performance workstation like the Edge T100, XTa, or XTi, NextComputing has the right system for creative content development.
CANVAS 360 Pro is revolutionizing VR as a workflow inside of Adobe After Effects, enabling users to composite 360˚ footage / renders together with traditional After Effects layers and non-360˚ footage / renders. Built on a complex architecture under the hood, it offers a surprisingly simple and coherent interface to make ease of almost any 360˚ task. The workflow is complete with highly customized tools that work seamlessly alongside After Effects' powerful motion graphics & compositing tools.
Shop Online
360 VR SkiCross Teaser –
Stabilized with CANVAS 360 Pro
Software Used:
Adobe After Effects
TML CANVAS 360 Pro
Andersson SynthEyes
Hardware Used:
NextComputing Edge T100 workstation
Intel i-7 6900K 3.20GHz 8-core CPU
AMD Radeon Pro WX 7100
64GB Memory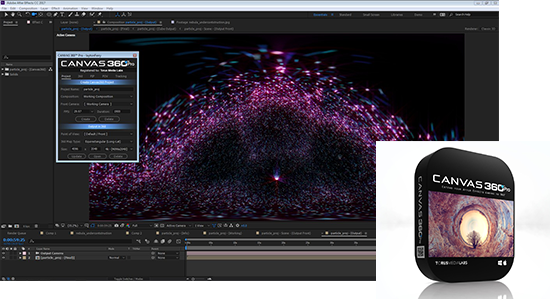 CANVAS 360™ Pro by Torus Media Labs
Full 10K canvas within Adobe After Effects
3D camera tracking and 360° stabilization
360° compositing
Optimal with Maxon Cinema 4D for 3D modeling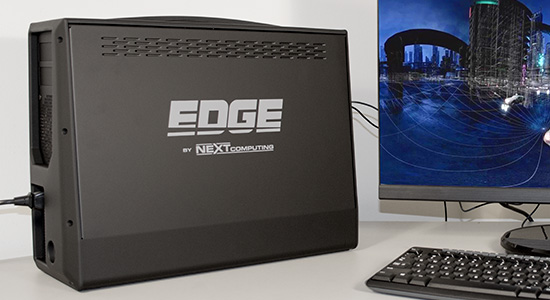 Edge by NextComputing
High performance VR workstations
Form factors include desktop, portable desktop, and portable all-in-one with built in HD display
Sleek design and silent operation
Optimized for your CANVAS 360 VR workflow
This innovative VR workflow emerged out of Adobe's concerted focus on actively collaborating with their contributor community, as Torus Media Labs co-founder, Mike Sevigny explains…